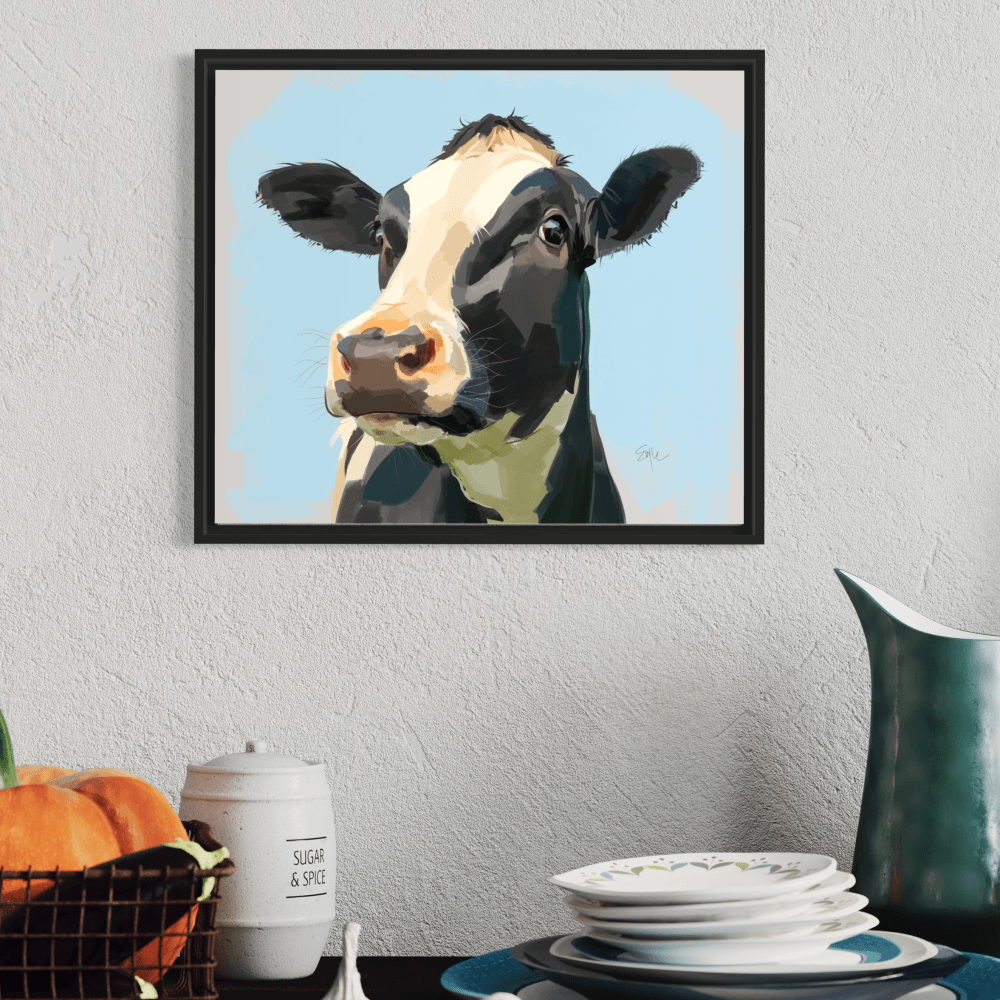 This painting features a character that's part of my new collection I call "Farm Friends."
With Tommy, I strive to capture the essence of rural life through broad, bold brushstrokes. The painting teems with energy, each stroke acting as a testament to this handsome cow's untamed spirit, all while evoking a sense of nostalgia for simpler times.

Print Details:
Printed on archival fine art matte paper, our prints use ink jet printing to produce vibrant digital reproductions.