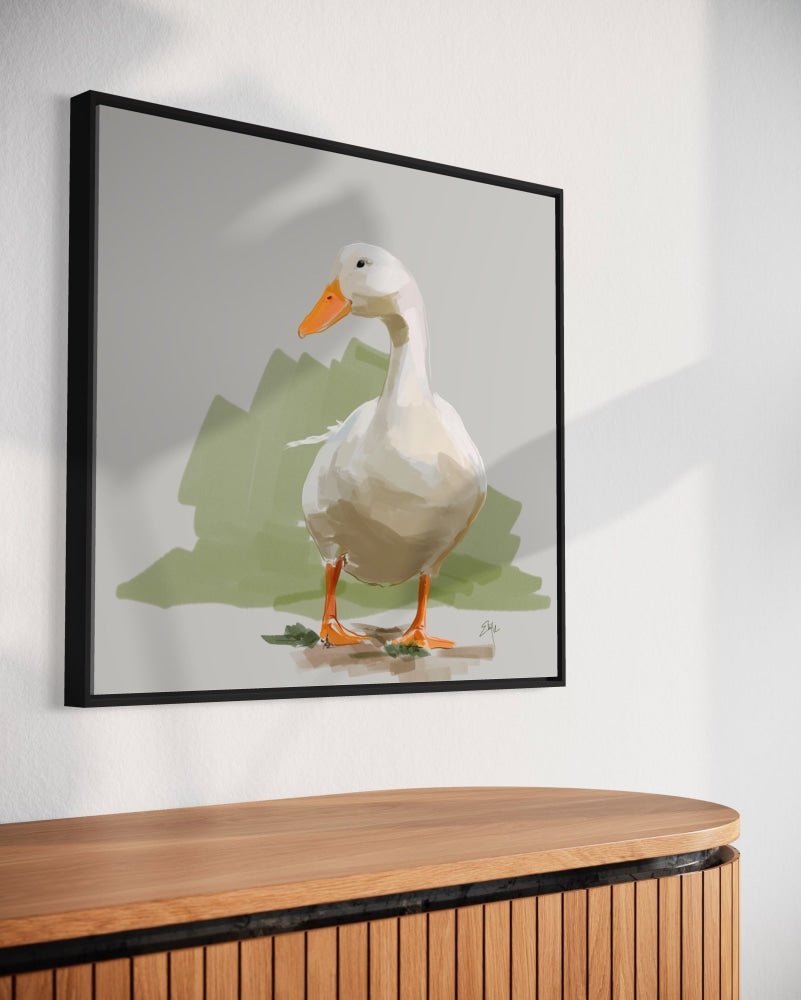 This painting features a character that's part of my new collection I call "Farm Friends."
Ronald the adorable duck waddles around the farm, quacking his way into the hearts of everyone he meets, spreading joy and feathers wherever he goes!
Print Details:
Printed on archival fine art matte paper, our prints use ink jet printing to produce vibrant digital reproductions.