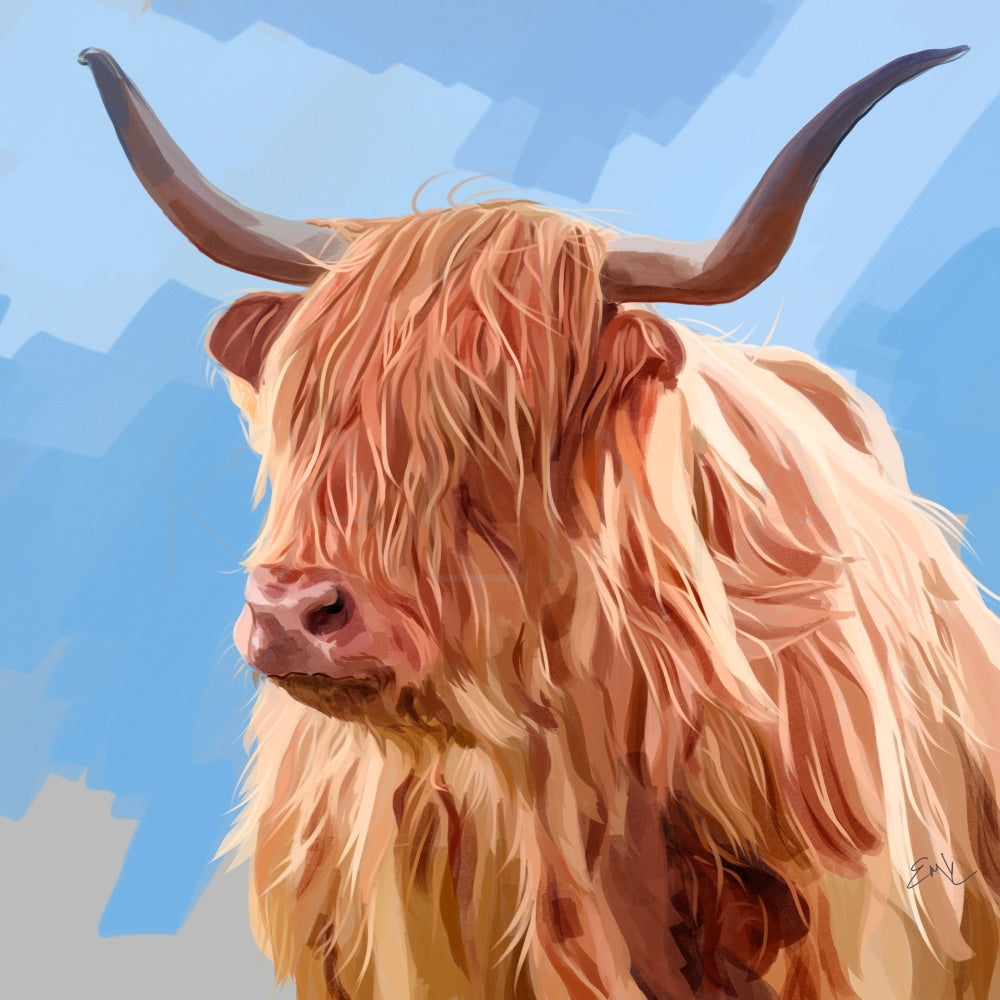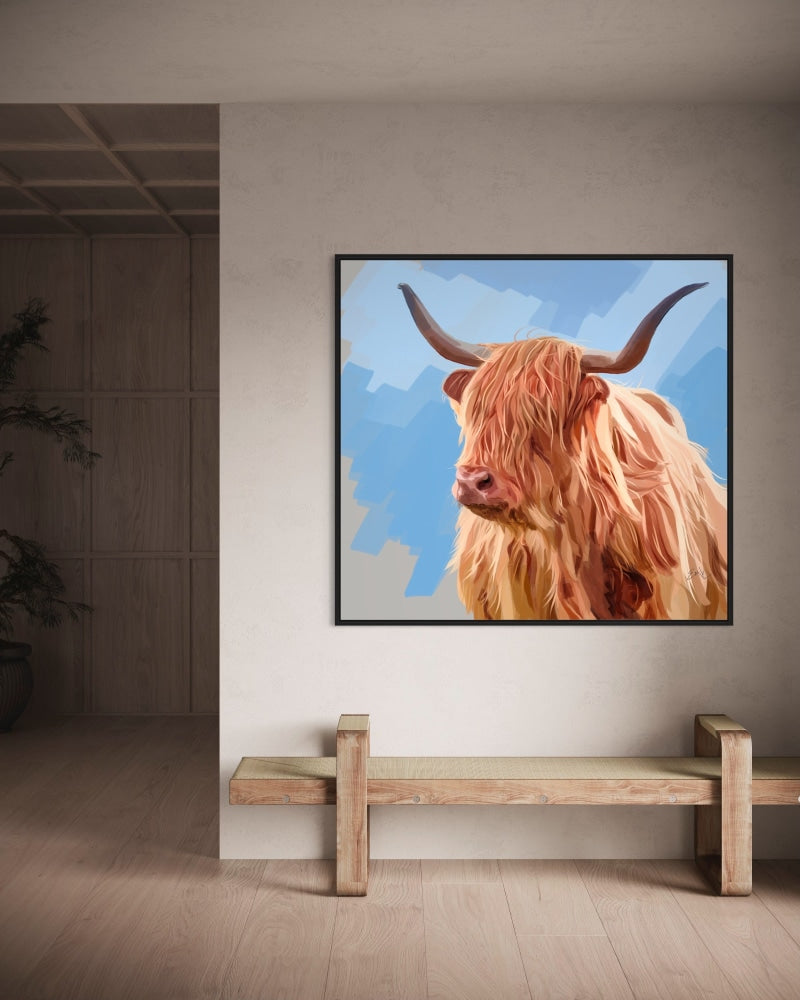 Meet Freddie the Highland Cow.
Freddie's shaggy mane of hair flops over his eyes, making him look like the world's furriest and friendliest undercover spy, on a top-secret mission to find the tastiest patch of grass.
I tried to capture what I imagine is this animal's endearing essence because despite his hairdo obstacle, Freddie's spirit shines through!
 Canvas Print Details:
100% cotton fabric 

Closed cardboard backing
Built with a patented solid support face
High image quality and detail