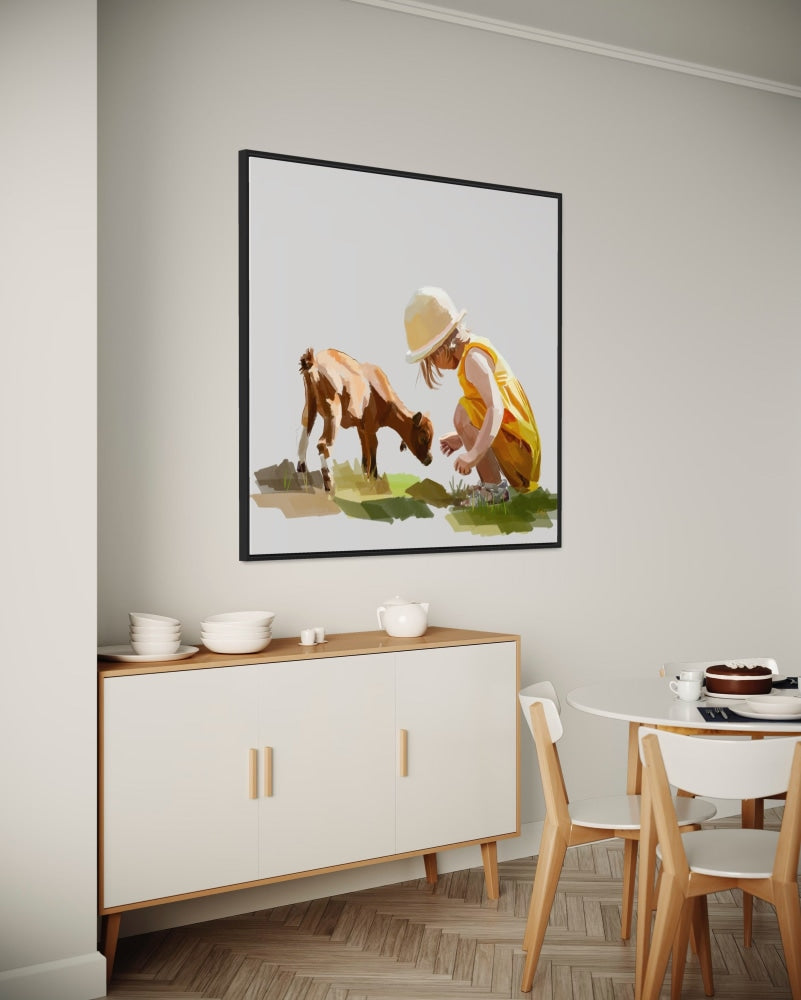 This painting features a little girl I call Daisy, and her pet calf. They are a part of my new collection I call "Farm Friends."
I tried to capture a sweet and gentle connection, a moment of innocence shared between one little girl and this baby calf, perfectly encapsulating a sense of nostalgia and tranquility.

Print Details:
Printed on archival fine art matte paper, our prints use ink jet printing to produce vibrant digital reproductions.