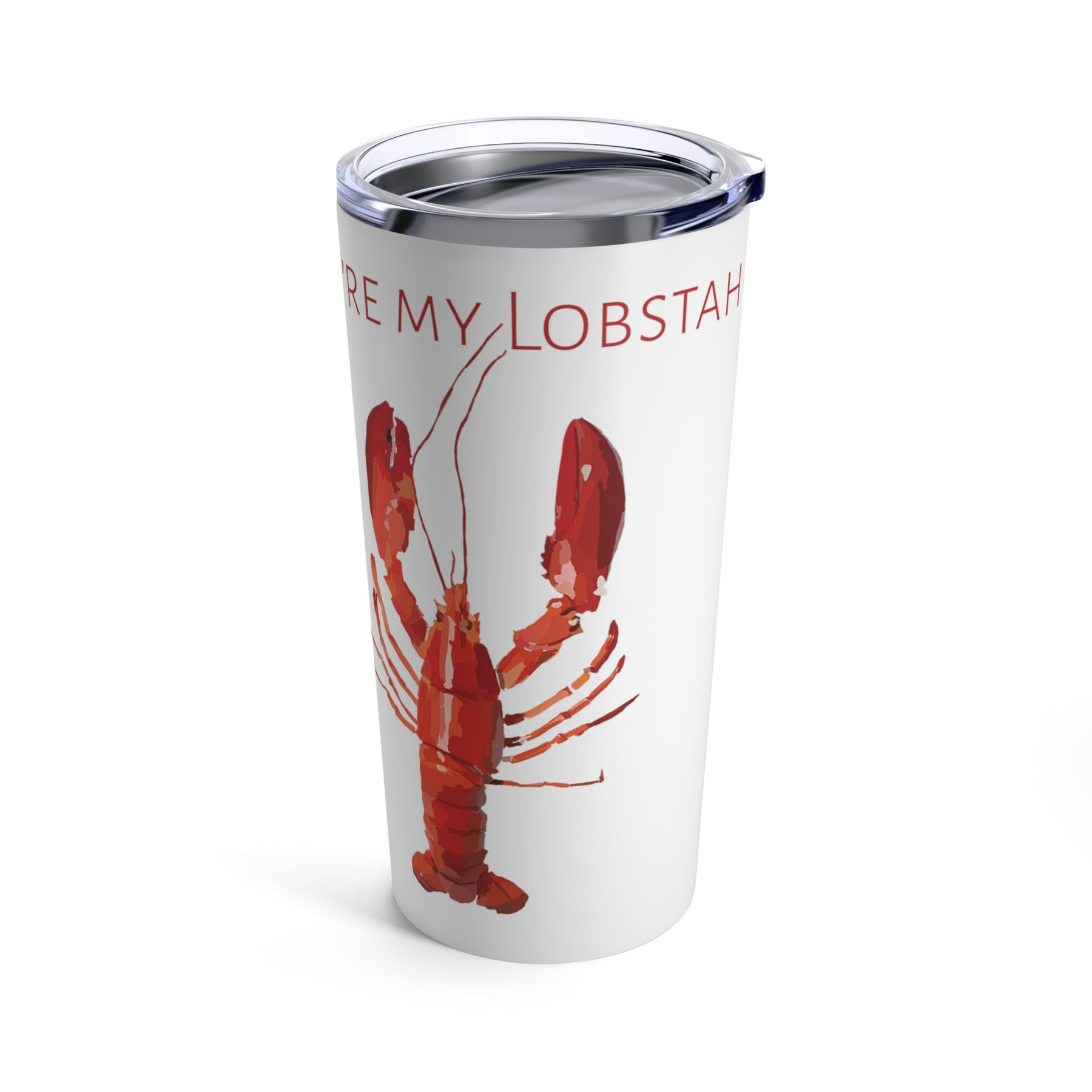 I was a fan of the tv show "Friends", actually, a little bit of a fanatic about it back in the day. So if you were too then you'll get this reference right away, but if you're not, let me explain. . .  
Two of the main characters, Ross and Rachel (played by David Schwimmer and Jennifer Aniston), are the "will they or won't they" of the group. One of the other main characters Phoebe, (Lisa Kudrow), in one of her hilariously constant previous non-sequitors has told us about how lobsters mate for life, so when Ross and Rachel finally share their first onscreen kiss, Phoebe exclaims "he's her lobster!!"
I hope you give this to yours.
❤️
: Stainless steel
.: 20oz 
.: Rounded corners
.: See-thru plastic lid
.: Glossy finish