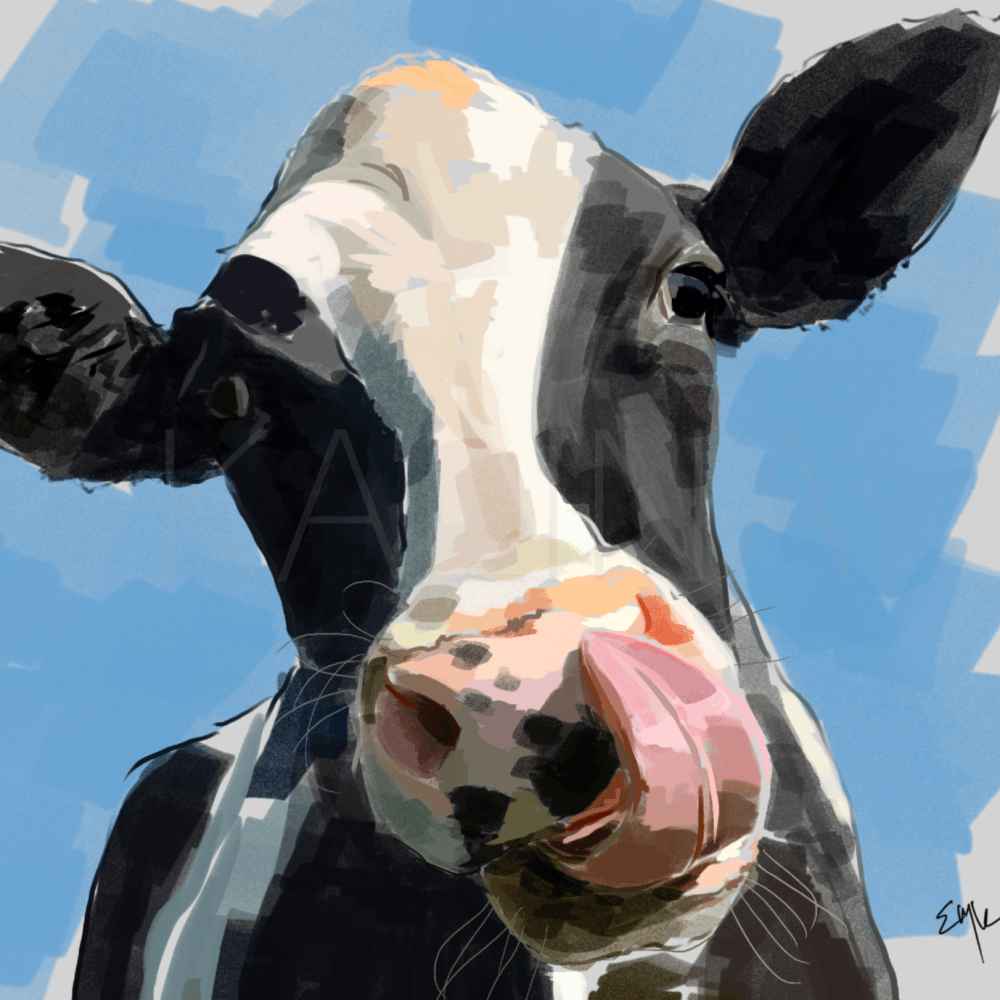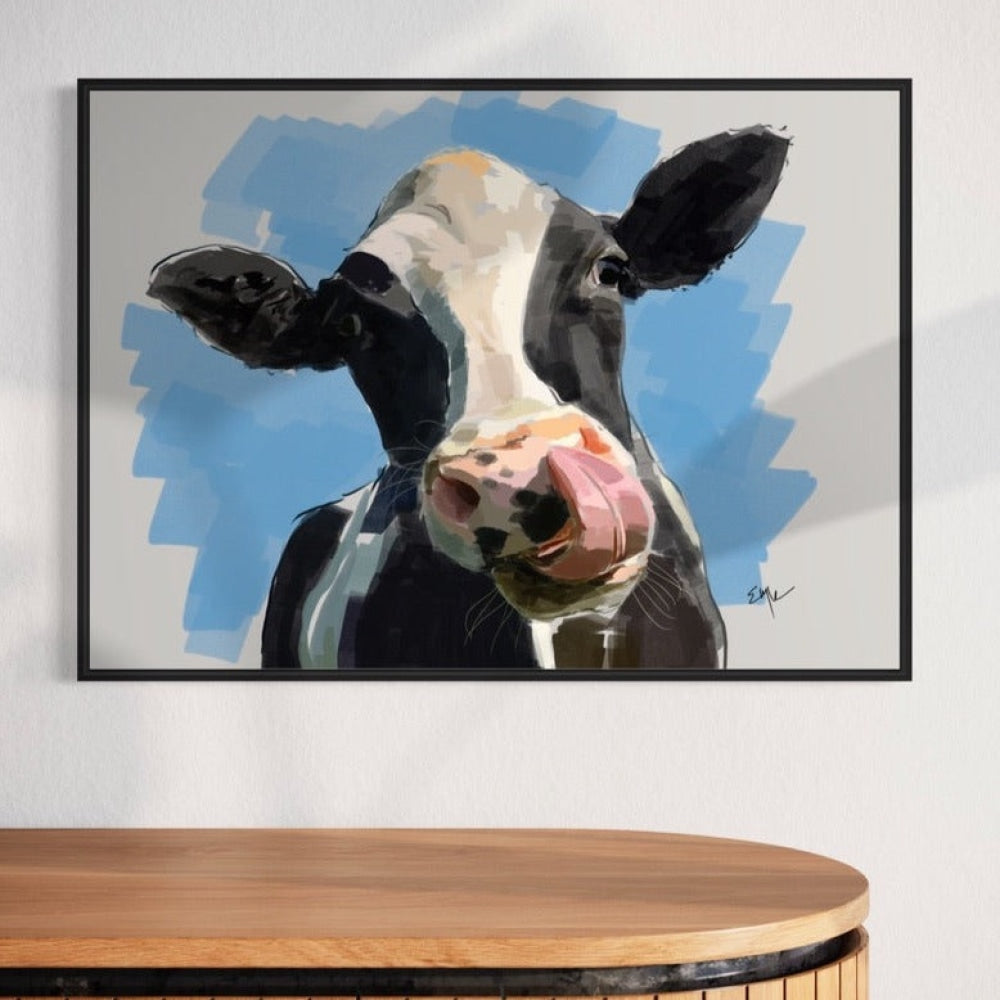 This painting features a character that's part of my new collection I call "Farm Friends."
Violet the cow's thoughtful eyes reflect the secrets of the universe, and as she gazes out at the pasture she ponders the mysteries of life and the wonders that lie beyond the meadows.
Print Details:
Printed on archival fine art matte paper, our prints use ink jet printing to produce vibrant digital reproductions.