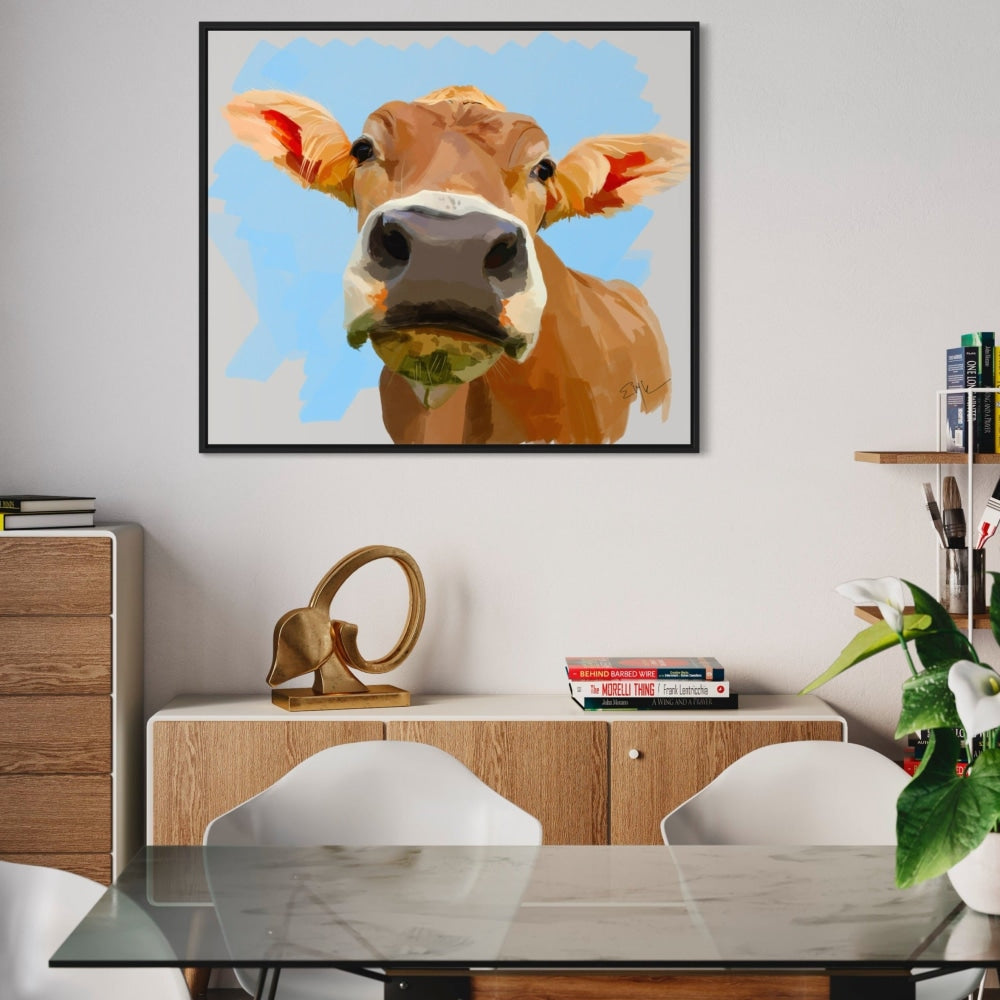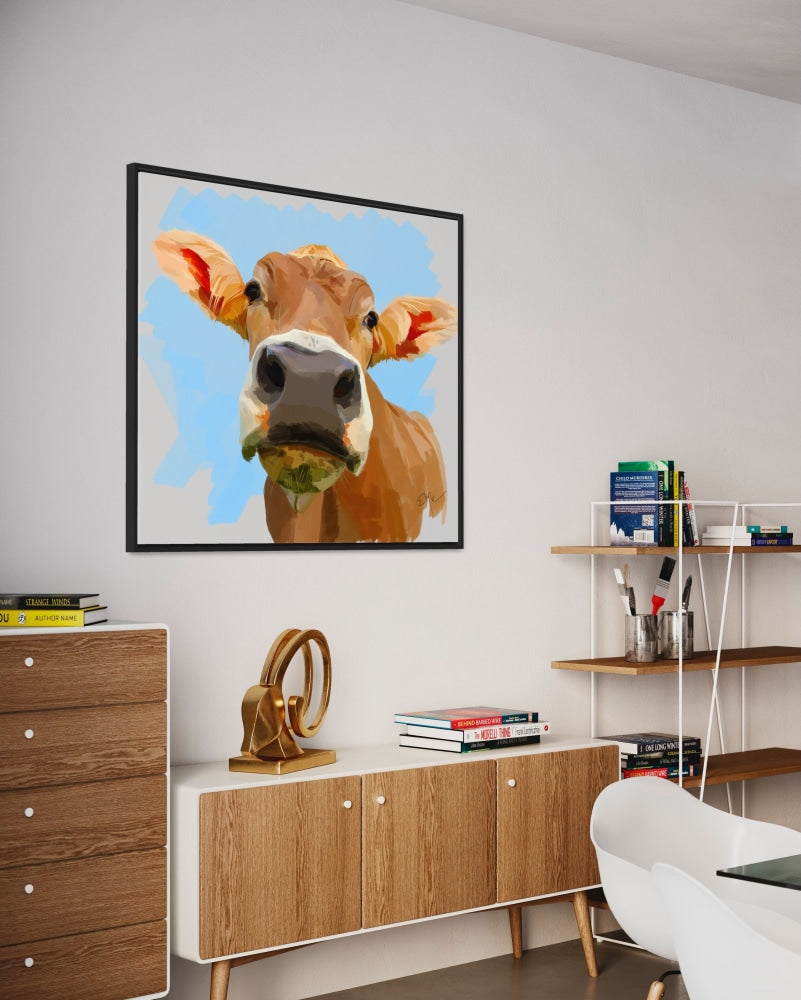 This painting features a character that's part of my new collection I call "Farm Friends."
August the cow gazes at you with gentle, knowing eyes that seem to hold a secret smile. Her soft, dappled coat gleams in the golden sunlight, capturing the essence of a tranquil summer's day, while her peaceful demeanor invites you into a world where everything is calm and kind.

Print Details:
Printed on archival fine art matte paper, our prints use ink jet printing to produce vibrant digital reproductions.